This tutorial demonistrates how to set the password of the current Mikrotik Winbox user.
Click on the menu item as shown below
System >> Password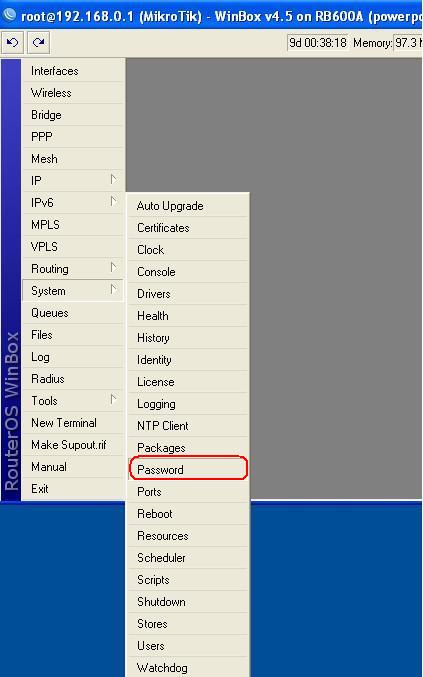 This will open the password dialog box as shown below.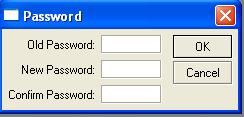 Enter the old or current password followed by the new password that you wish to use.
If this is your first time logging into the router or the router is on factory settings the Old password box should be just left blank. As the default username and password is admin and no password.
Note:
This is how you set the password of the current Winbox user. To change other users you must go to system >> users menu item open that dialog and set the password for that particular user. You must have adequate user privileges to perform this action.